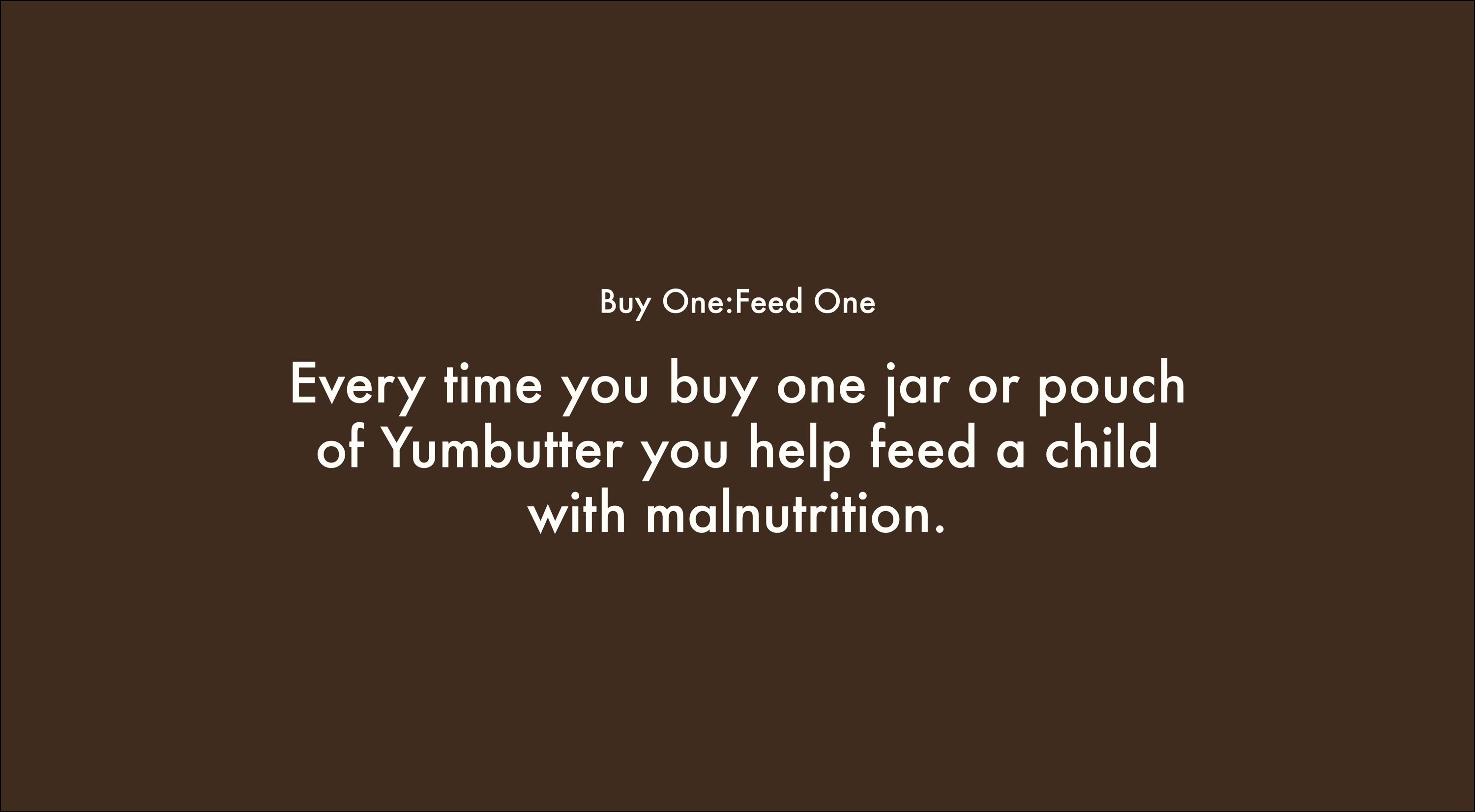 We partner closely with a non-profit in Guatemala to provide holistic care to malnourished children and their mothers. Starting with pre-natal supplementation and education on nutrition and sanitation through when the child reaches age two with nutrition supplementation, parasite de-worming medicine, and more education for the mother regarding breastfeeding and complementary feeding.
We partner with Primeros Pasos in Xela Guatemala, which was founded in 2003 by a medical student who saw the huge need for medical care for impoverished and malnourished rural Guatemalans.
BuyOne:FeedOne aims to bring nourishment to those with the least—children born into high risk areas of developing countries. Here, malnutrition is serious and the results are lasting. When we ask ourselves how we can improve someone's life, the answer is finding those who are suffering the most and finding a way to help.
One of our beliefs is "If we don't, who will?" Well, let's do it! Enjoy Yumbutter and tell a friend. Yep, that's it—we take care of the rest. The BuyOne:FeedOne approach is a unique model that allows folks who want to do good to make a difference, even if they don't always have the time to donate or do research. This allows you to make the difference you seek with a simple purchase you were going to make anyway. The result: you get yummy deliciousness, a child is fed, and we get to grow our company to positively improve people's lives on a larger scale. It's part of our business model that shines on the world: we call it Holistic Responsibility.
Thank you so much for being a part of our journey to improve people's lives through food.

Yumbutter Chief Revolutionaries